Great Comic Might Change Your Mind About Self-Help Books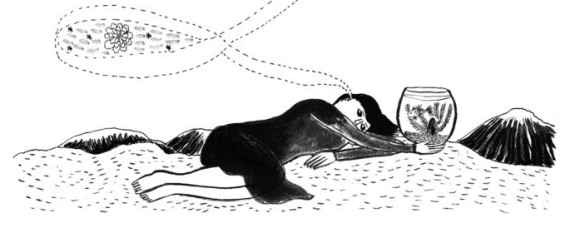 As I read through my inbox, and am inundated with questions from people about self-help, and news stories related to Michael Brown, Incorporate Olympic Valley and many other things, I realize there are a lot of people that could benefit from exploring themselves.
That's the nature of self-help books. There are so many people that are emotionally, or even mentally lost, that have given up, or that have just failed to reach their potential.
Yumi Sakugawa utilized her unique artistic gift, to craft a comic that's all about waking up and realizing the pivotal role that you play in the universe. How important life is, and how important it is for you to feel your true, and full self worth. You can check out the rest of the comic here, and it's something that I cannot recommend highly enough.